My Wonderful husband notched the ladder rungs for me.
We dismantled the old cabinet for parts, and turned it into a Lego building shelf and a desk.
We still have to add a little piece of rope to hold up the right corner of the Lego shelf.
This is what it looks like this morning. I have to paint it all out white. I will not paint the rolling storage bin. I want to make it look this one from Serena and Lily.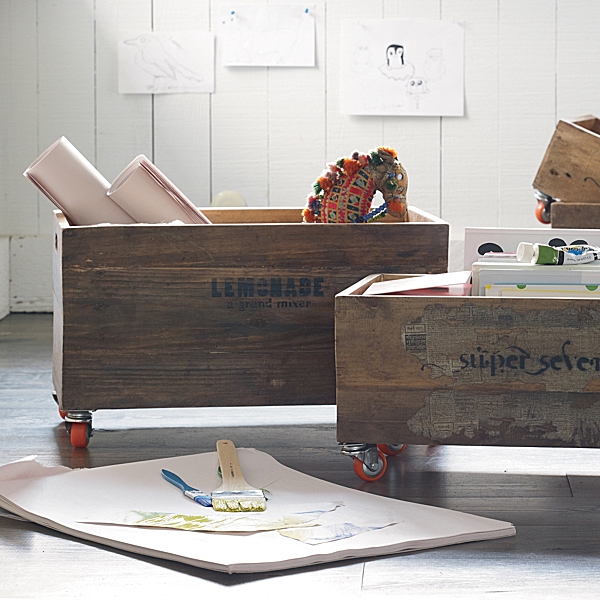 Some of the fun stuff I found on a shopping trip for new bedding. The poor boy has not had new bedding since he was two!
Unfortunately for him, I put one of the pillows on the couch and loved it! It will staying in the living room.. Back to the drawing board for the boy!:)